Dorothy Joan (Topsy) Brown was bornon 1 July 1926 in Yalgoo WA to parents Lindsay Georg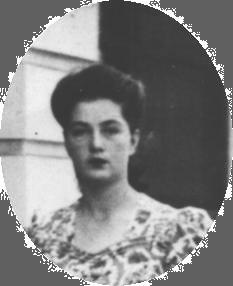 e and Margaret Ellen (Nell) Brown (nee McGlenchy). Topsy married Alfred George (Alf) Toovey in Albany WA on 7 January 1944.

Alf was born on 16 May 1920 at Tambellup WA to parents, Lomas George Toovey (1890-1963) and Emily Charlotte Gardiner (1894-1926). In his younger days Alfred was generally known as "Bardie" but later this changed to Alf. Only a couple of months after they were married, Alf's older brother Alan Toovey, married Topsy's younger sister, Margaret (Peggy) Evelyn Brown. Most of their lives, Alf and Topsy lived in Northam WA and they had 13 Children.

During WWII, Alf enlisted in the Army on 13 August 1940 to serve in the rank of Bombardier for the 2/3 Field Regiment until his discharge on 12 November 1945. His army records show Alf's date of birth to have been 16 May 1918. This is assumed to have been an error as other records state that he was born in Tambellup WA on 16 May 1920.

Joan died in Northam WA on 13 Dec 1991. She was 65. Its not known where or when Alf died.


Topsy and Alf Toovey had the following children:

Judith Mary (Judy). Born on 21 Oct 1945.
Maxine Joan. Born on 4 Oct 1946.
Pauline Anne. Born on 2 Jan 1948.
Kay Francis. Born in 1949.
Edward Raymond (RAYMOND). Born on 4 Oct 1950.
John Lomas. Born on 27 Sep 1951.
Dorothea Lynn (LYN). Born on 26 Oct 1953.
Julia Emily (Julie). Born on 7 Dec 1954.
Susan Margaret. Born on 3 Feb 1956.
Alan Patrick. Born on 18 Mar 1958.
Peter Lesley (Twin). Born on 13 May 1961.
Denise Joy (JOY) (Twin). Born on 13 May 1961.
Sharon Carmel. Born on 1 May 1966.