Paulette's Paternal Grandparents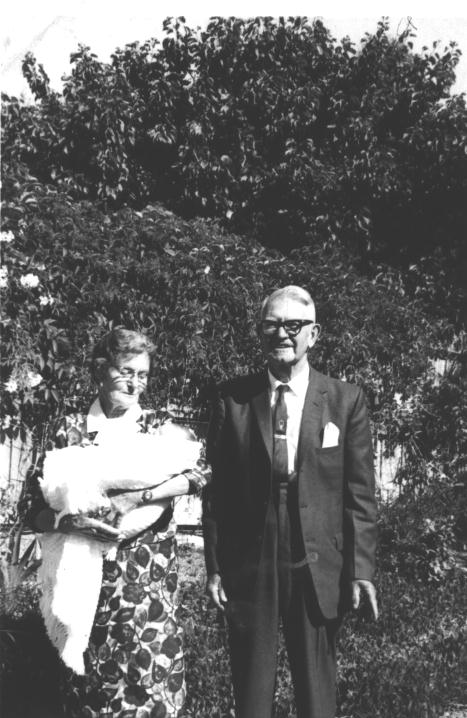 Ronald Thomas Dunlop was born at Malmsbury, near Ballarat in Victoria, on 12 March 1886 to parents, Thomas Dunlop and Margaret Ann McDonald.

Ron completed his schooling at St. Patrick's Ballarat and moved to Melbourne in 1905 seeking employment. He married Elizabeth Ellen Heathcote at East Melbourne on 6 June 1910. Elizabeth was born at Brunswick, Victoria, on 22 January 1887 to parents Harry George Heathcote and Mary Brown.

Ron and "Bess" (Ma & Pa) Dunlop are pictured here holding their Great Granddaughter, Michelle Brown, at Frankston on her Christening Day, 28th November 1965.

Ma and Pa Dunlop had three children. Thomas Ronald (Uncle Tom) was born 27 May 1912. John Douglas (Doug) was born at Brunswick on 21 January 1916. Gregory Joseph (Uncle Greg) was born at Thornbury on 15 Jun 1929.

Pa Dunlop gained a position at Robertson's Chocolates where he worked for 44 years achieving the position of Manager Finance, which he held for many years before his retirement at the age of 73.

When their son, Doug, was ill with the combined effects of Polio and Parkinsons Disease they encouraged Olga to sell up in Albury and bring the family to live with them at Thornbury. This arrangement turned out to be difficult for Ma and Pa because of Doug's nursing requirements and no doubt because of the number of young children in the house, and only lasted three months before they assisted Doug and Olga financially to enable them to purchase their family home at Mount Eliza.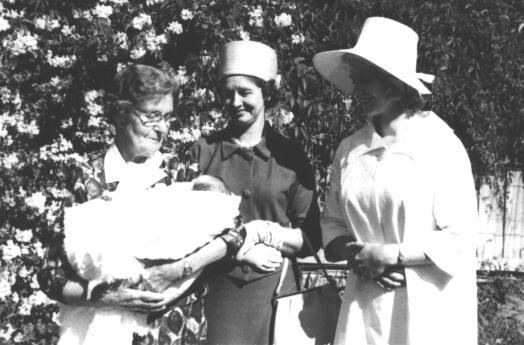 Four Generations


Elizabeth (Ma) Dunlop, Olga Mary Dunlop & Paulette Brown with
Michelle Elizabeth Brown on her christening.

Doug never fully recovered and died of a tumor of the brain in 1968. Pa had passed away in 1976. Ma died in 1980.


Children:

1. Thomas Ronald (1912-2007)
2. John Douglas (Doug) (1916-1968)
3. Gregory Joseph (1929-)